---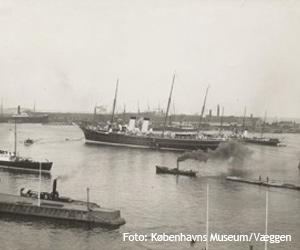 The story
In 1920, Alf Jarl Thurøe founded the company to service clientele in the marine sectors. Innovating since then, AJT is now an international wholesaler of electrical products for shipping, offshore and industry - specialized in innovative solutions involving hazardous locations and environments.
Our heritage is one of long experience. It allows us to draw on a unique knowhow that has been developed and refined over many years. Our wealth of knowledge and resources means that we are able to provide solutions for even the most challenging requirements, worldwide.
At AJT we have always been particular in our selection of suppliers. We only work with companies that are leading in their respective fields. Over the years we have created long-term relations of loyalty and trust with our suppliers. In fact, some of our oldest suppliers have been with us for more than 60 years. Our long-term business relationships have many advantages, but most importantly they reduce the risk of problems. As a result, any problem solving at AJT is both quickly and cost-effectively. And in the end, it gives our clients a head start.
The values
For more than 90 years, our values have been woven throughout the fabric of our company. Our products may evolve, but the values remain. Reliability, efficiency, and quality define how we work with our clients and suppliers.
To ensure our clients get what they need, when they need it, our strategy is pretty simple really: providing the right quality in every delivery from highly competent suppliers. The company was founded on that essential strategy which has been passed on through generations.
At AJT, we are committed to sharing our expertise and supply our clients with the best solutions for their requirements. We aim to be a reliable partner that differentiates by supplying full service solutions within our core activities. As a result, AJT is more than just an electrical wholesaler. We provide the high levels of expertise and advice needed and work as an efficient partner to provide the right solution - on time, every time.
The market
AJT is active in all market segments, but main sectors of activity are marine and offshore. The remainder of our wholesales is for other industries that include electrical equipment involving hazardous locations and environments such as fire fighting, oil & gas, petrol and aviation.
---